The Mazda Lineup


See the entire lineup of mazda's CX Series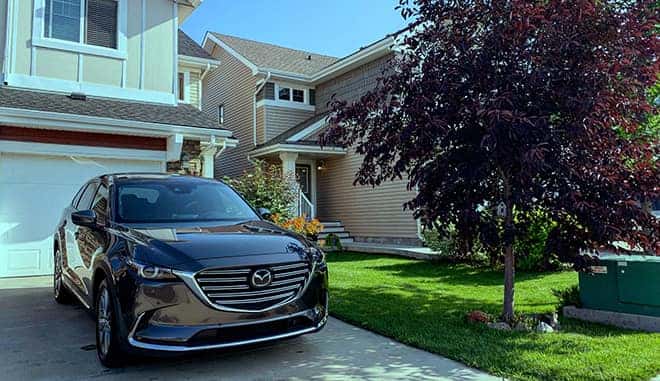 mazda cx-9
With standard i‑Activ all-wheel-drive and i‑Activsense safety technologies, your CX-9 is calibrated to take on Canadian roads. i-Activ AWD uses a multitude of sensors to help predict when AWD might be needed, while i‑Activsense features help predict hazards on the road.
Newly added to the 2020 CX-9 is the next evolution of G-Vectoring Control: G-Vectoring Control Plus. Enhanced braking provides greater stability and reassurance whether you're manoeuvring to avoid emergency situations or countering slippery conditions on snowy roads.
Available second-row Captain's chairs offer a more comfortable ride for passengers.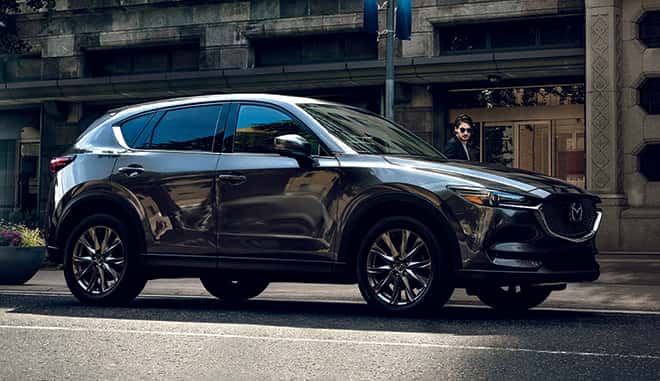 mazda cx-5
Powerful and precise, yet comfortable and connected, the 2020 CX-5 is purposefully designed for drivers. Navigate your surroundings with confidence guided by available i-Activ AWD technology. Experience best-in-class torque with the available Skyactiv-G 2.5 T turbocharged gasoline engine, which combines responsive acceleration and agile handling.
From black ice to dirt roads, i-Activ AWD gives you the capability to take on virtually any terrain by surveying road conditions over 200 times per second.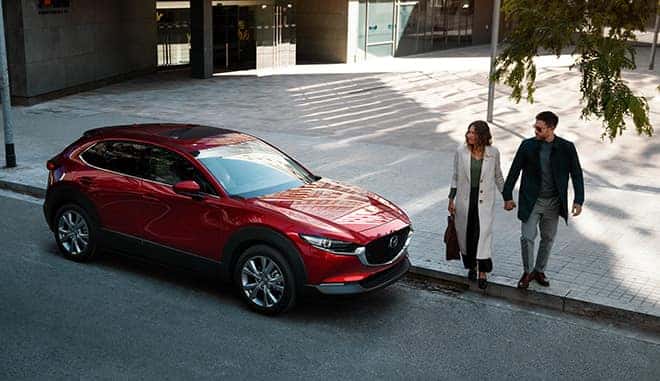 mazda cx-30
The first-ever Mazda CX-30 was built to fit where your life is headed and has the capability, space and sleek design to get you there with ease. Its evolved Skyactiv-Vehicle Architecture responds effortlessly to your every intention. Its refined cabin is quiet, instilling a feeling of tranquility behind the wheel. And to give you even greater control on any road, the CX-30 offers an available i-Activ AWD system.

The CX-30 combines the toughness of an SUV with a flowing beauty that energizes you at first glance. Deeply expressive on the outside, the refined interior is characterized by the removal of all that is unnecessary, and placement of everything you need within arm's reach.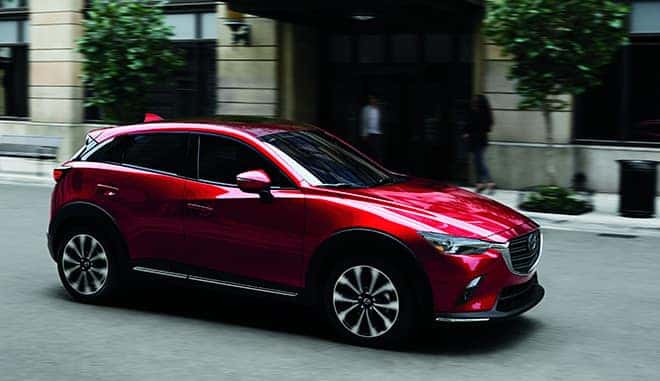 mazda cx-3
From the sophisticated exterior design to the cutting-edge technological innovations, Mazda engineers designed the 2020 CX-3 to inspire joy behind the wheel.
The compact but versatile interior of the 2020 CX-3 with expandable cargo space, foldable rear seats and customizable storage accessories is designed to impress drivers and passengers alike.
Available i-Activ All-Wheel Drive intuitively predicts road conditions for a more confident drive.
See the lineup of Mazda Sedans and Hatchbacks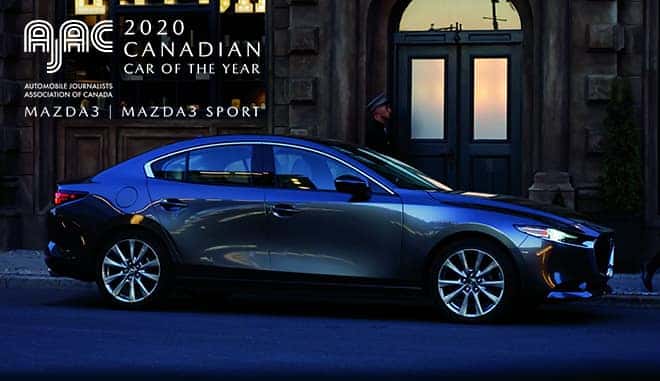 mazda3
The Mazda3 is the 2020 AJAC Canadian Car of the Year.
It is designed with a deep understanding of human behaviour and motion to make driving as intuitive as possible. With evolved Skyactiv-Vehicle Architecture, the Mazda3 responds effortlessly to your every intention. Its refined cabin is our quietest yet, instilling a feeling of tranquility behind the wheel. And, to give you even greater control on the road, the Mazda3 offers an available i-Activ AWD system.
The Mazda3 is engineered to provide a calm, quiet environment. Its cabin is our quietest ever, insulating you from distracting outside noise while still allowing for subtle road and engine sounds.
Every Mazda3 begins with one idea: you. The driver's seat perfectly positioned. The contols naturally within reach. It's an effortless and engaging experience that creates a unique bond between you and your Mazda3.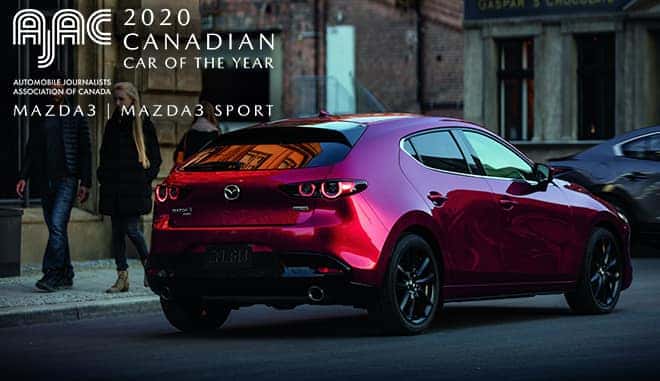 mazda3 sport
The Mazda3 Sport is the 2020 AJAC Canadian Car of the Year.
Traditional Japanese aesthetics favour minimal yet captivating designs. Lines that reflect light and shadow give the Mazda3 Sport a sense of motion, even at a standstill.
Feel the connection to the road on your fully engaging and responsive drive. In the Mazda3 Sport, every piece of design and technology enables a quick, almost intuitive, response to your intent.
The 2020 Mazda3 Sport offers our optional i-Activ all-wheel-drive system. i-Activ AWD continuously monitors changes in driving conditions to forecast potential loss of traction. Whatever the weather conditions or terrain, i-Activ AWD delivers a reliable response – rain, sleet or snow.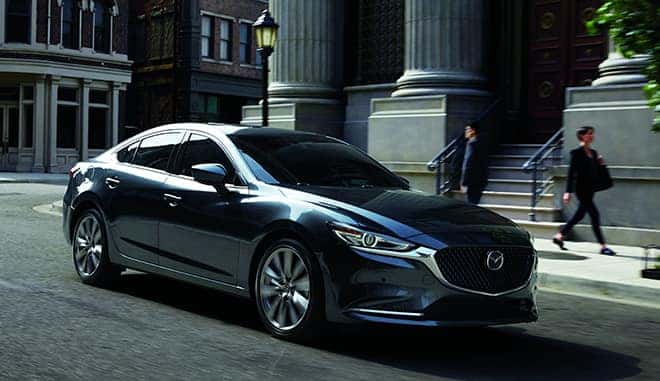 Mazda6
Every detail of the 2020 Mazda6 was crafted to deliver the best possible driving experience. Every element, from the available powerful Skyactiv-G 2.5 T Dynamic Pressure Turbo engine to the available rich Nappa leather upholstery creates a drive that evokes joy in every moment.
The available Dynamic Pressure Turbocharged Skyactiv-G 2.5 T delivers impressive numbers: up to 250 hp and 310 lb-ft of torque, creating a responsive, inspired drive.
Our unique expression of craftsmanship and mastery is fully realized in our Signature model. With Ultrasuede® accents, premium Nappa leather and wood details, every drive reaches new heights.
See the lineup of Mazda soft-top and fastback convertibles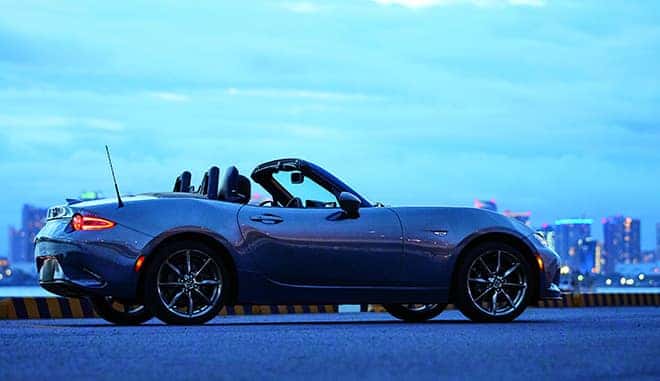 mazda mx-5
Each generation of the MX-5 has been refined to offer a pure driving experience. The 2020 Mazda MX-5 ST is no exception, equipped with a Skyactiv engine for a richer, fuel-efficient drive. Yet the soul of the MX-5 remains unchanged, reminding us what it truly means to take the wheel – with the freedom and joy of no destination in mind.
For 2020, Mazda engineers have maintained the MX-5's legendary performance, with 181 horsepower @ 7,000 rpm and 151 lb-ft torque @ 4,000 rpm. The result is thrilling power and performance at every turn.
Performance begins with balance. With that guiding principle, Mazda engineers focused on weight reduction and distribution, minimizing the amount of work necessary for the MX-5 to respond to the driver's input.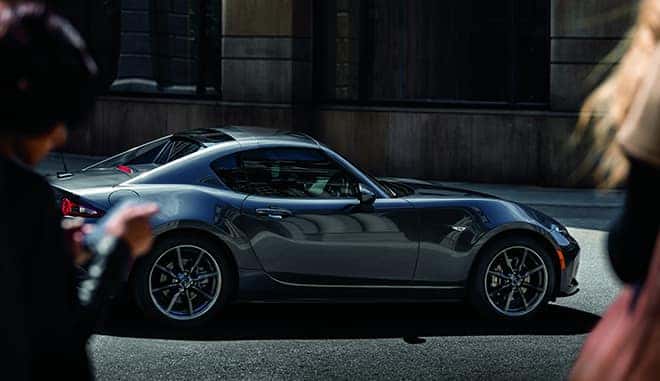 mazda mx-5 RF
The 2020 MX-5 RF was built to inject pure joy into every drive. Skyactiv Technology delivers you an intuitive, responsive experience behind the wheel, and a 4-cylinder, 181-horsepower engine puts you ahead of the pack. Whether you're carving through city streets or escaping to the countryside, you'll give your senses a thrill.
With one push of a button, you can open the world's quickest fastback hardtop in just 13 seconds. It's never been easier to connect with the outside world from the comfort of the driver's seat.
The MX-5 RF is proof that powerful things come in small packages. With 181-horsepower, 151 lb-ft of torque, and a Skyactiv 2.0 L inline 4-cylinder DOHC 16-valve engine, this roadster is ready for action.